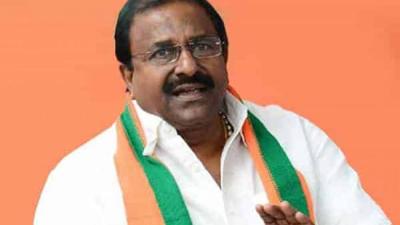 The Telugu Desam in Andhra Pradesh is very worried these days. On one hand, the YSRCP is breathing down its neck. The BJP is now beginning to torment on the other. BJP national general secretary Ram Madhav has said that the BJP in AP should emerge as the second largest party in the state.
Now this statement is a direct warning to the TDP. It only means that the BJP will try to weaken the TDP and grow into the chief opposition in the state. This also means that the BJP will try to bring in as many TDP leaders as possible. Several TDP leaders are now trying to leave the party. Those who cannot join the YSRCP, will now look towards the BJP and the BJP is only too eager to admit them. What more, the BJP is trying to focus on the Kapu leaders in the TDP. If this happens, the TDP will lose many of them.
Chandrababu is said to be very worried about the appointment of Somu Veerraju as the latter is known to have deep contacts with the Kapu leaders cutting across party lines. If he begins to poach. The TDP will be the worst sufferer, the party leaders feel.