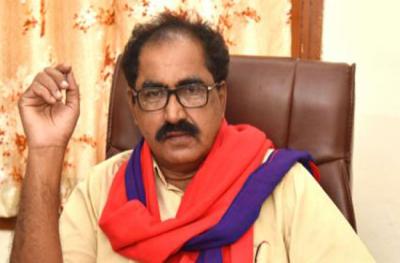 Where is Tammineni Veerabhadram? He is supposed to be the secretary of the CPM in Telangana. He is completely inactive these days and is not even addressing a press conference on people's issues. The only thing he is doing these days is to shoot off letters to the Chief Minister and the letters are promptly thrown into the dustbin.
Tammineni Veerabhadram has largely fallen silent ever since the party leadership has rebuked him for the failed experiment of Bahujan Left Front. His effort to bring the Bahujans and the Left together had been totally rejected by the voters and has seriously compromised on the CPM ideology. The national leadership has chided him for this experiment.  Since then, he has been keeping a low profile. The party has not launched even a single programme in the last one year. Even the party workers are questioning as to why is Tammineni so silent.
Interestingly, CPI, the weaker partner, is doing something or the other. Party leader Narayana and others are participating in the protests. It is trying to retain its vote bank  at least. On the other hand, the CPM is totally silent and its leader is more silent.