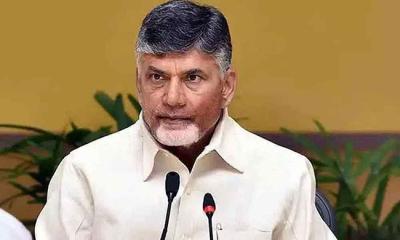 We have to accept the fact that, despite many Chief Ministers coming from the Rayalaseema region, the region didn't go through much development. Former AP CM Chandrababu Naidu who claims himself as a visionary leader didn't focus on the Ettipotala Project during his regime.
Forget about focusing on the project, when serving Andhra Pradesh Chief Minister YS Jagan Mohan Reddy is exploring all the possible ways to complete the project, he is creating obstacles for the project.
Chandrababu Naidu who also hails from the Rayalaseema region is making strategical moves to create obstacles for the Rayalaseema Ettipotala Project, which is a dream project for the people of Rayalaseema region.
The situation in fellow Telugu state Telangana is quite different. All the parties irrespective of ruling and opposition status are raising their voice and fighting for the interests of Southern Telangana.
Coming to Andhra Pradesh, when the ruling YSRCP is not leaving any stone unturned to complete the project, opposition TDP, under the leadership of Chandrababu Naidu is trying to create obstacles.
CM Jagan Mohan Reddy who made it to the CM seat in 2019 elections is trying to have cordial relations with the neighboring states so that no issues raises in completing the projects.  
Currently, the Andhra Pradesh government is battling two issues in this regard. One is with the neighboring state Telangana over water sharing and the other issue with the problems create by the opposition.