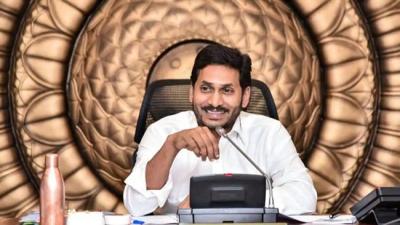 The Andhra Pradesh government led by Chief Minister YS Jagan Mohan Reddy which is implementing various groundbreaking schemes to lend a helping hand to all the sections in the state is gearing up for another scheme.
Andhra Pradesh Minister for BC Welfare Cheluboyina Srinivasa Venu Gopala Krishna who spoke to media said that 'Jagananna Cheyutha' Scheme will be launched at 12th of August to provide financial aid for woman aging between the group of 45 to 60.
Under the scheme, Rs 18,750 will be directly deposited in the bank accounts of SC, ST, BC, and minority women in the state. The beneficiaries will be receiving Rs 75,000 as financial assistance in a period of 4 years.
Taking about the scheme, BC Welfare Minister  Cheluboyina Srinivasa Venu Gopala Krishna said that to provide financial assistance for  20 lakh beneficiaries in the state the government released Rs 4,700 crore funds.