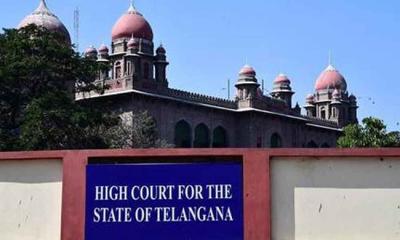 The ongoing pandemic is ringing the danger bells in Telangana and since the last few weeks, the state has been witnessing more than 1800 fresh cases daily, inculcating fear in the public.
In the wake of the tense situation, Telangana High Court took a crucial decision and postponed the lockout for the Judicial system till the 5th of September. High Court issued orders in this regard.
In the orders, Telangana High Court directed the district courts in the state to hear emergency cases and the cases that are in the final state through video conference. The lockout will be applicable for all the district courts, Magistrate Courts and Tribunals in the state.
However, the Telangana High Court said that petitions can be directly filed in district courts other than Hyderabad and Ranga Reddy districts and measures like sanitization and social distancing should be followed at the same time.