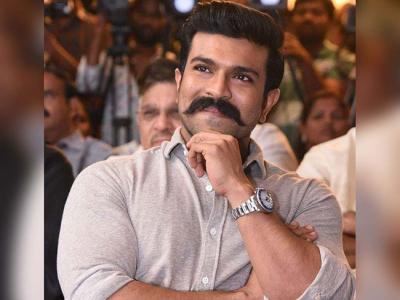 The troubles for the filming of Megastar Chiranjeevi's ambitious project with director Koratala Siva are never-ending. Firstly, they wanted a star to perform alongside Chiranjeevi in a supporting role for which Ram Charan was initially contacted. It didn't work due to terms and conditions set by Rajamouli for his project 'RRR'. Later, Superstar Mahesh Babu entered the scene but producers didn't proceed as per the budget constraints.
After adjusting to the 'RRR' terms, now Acharya is pushed to release next year. Sources claim that Chiru asked Koratala to extend the role of Ram Charan, add some elevation scenes and at least two songs. The Director has now come up with 40 minutes role for Ram Charan which includes a song and fight sequence and has an actress too by his side.
Now after the lockdown got extended and there is no clarity on RRR schedules. Megastar Chiranjeevi is adamant to have his son in this film as it is after a decade the star-son duo are coming together yet again.
Chiranjeevi is said to believing that this kind of roles come once in a lifetime and have to catch the opportunity when it comes and that is the power of content given by Koratala Siva ended the Megastar. Moreover, the starring of Megastar and Ram Charan may not happen as often as possible and takes years for the right script. Chiranjeevi is all set to make his fans happy by starring alongside his son in 'Aacharya'.