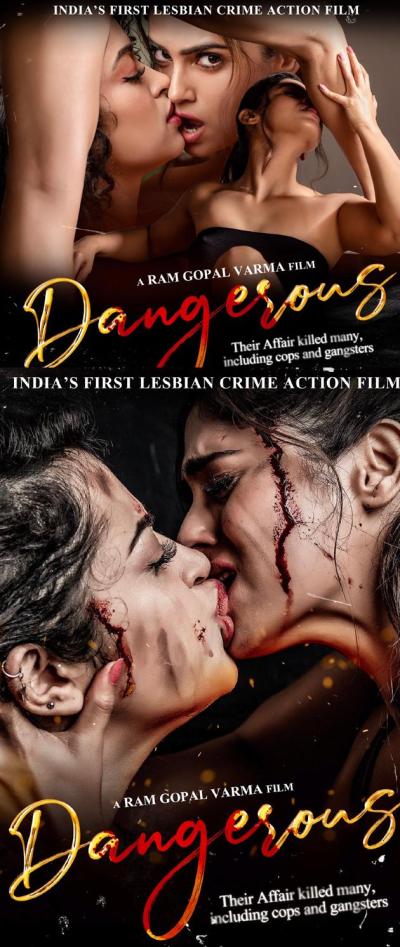 Sensational director Ram Gopal Varma is surprising the audience with his back to back films even the big screens are indefinitely shut down. The ace filmmaker has chosen an interesting genre for his next film in which he will show the love and lief between two girls titled as Dangerous.
Dangerous is a crime drama at the centre of which is a highly tragic and extremely intense love story between lead roles Naina Ganguly and Apsara Rani. The two young girls will be seen as 2 star crossed lovers willing to kill and die for each other.
"DANGEROUS film will be the first in India to culturally elevate the stigma of LGBT after the honourable Supreme Court repealed section 377 ..My hearty congratulations to both actors Apsara Rani and Naina Ganguly for them pioneering a new age in Indian cinema," RGV tweeted.
The Climax director has released the first look posters of the film. And, now the posters are going viral on social media.