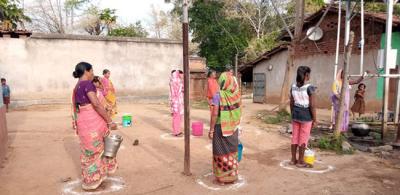 The situation in Andhra Pradesh reached an alarming level with the ongoing pandemic which left more than 2 lakh patients infected the virus entering the villages in the state too.
In July, Andhra Pradesh witnessed the peak of the virus as East Godavari and Kurnool regions reported the most number of cases and made it to the list of top ten regions in India that contain the highest number of cases.  
Out of the fresh cases that were being reported from the East Godavari region,  a lion share of cases was from villages and rural areas in this region.
 The majority of cases in the East Godavari that were reported that are from the villages. Rajahmundry Urban area reported the highest number of cases with 94 followed by Amalapuram with 79 fresh cases.
This is a major concern to the state as the medical facilities in villages will be very less when compared to the medical facilities and equipment in the major cities in the state.
One more aspect is that one to one interaction between people in rural areas will be very high than the cities which makes the situation even scary as the virus gets spread easily.