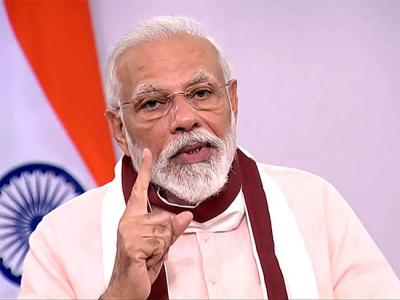 Despite India is fearing the pandemic crisis, Prime Minister Narendra Modi managed to win the trust of Indians as most of them think that PM Modi's performance is either good or outstanding.
According to the India Today -Karvy Insights Mood of the Nation (MOTN) survey, 78 percent of the people who took part in the survey opined that Narendra Modi's performance is good while 5 percent of respondents stated said that performance of Modi is poor.
Around 66 percent of the respondents opined that Narendra Modi should be the PM for the next time and only 8 percent of respondents voted for Rahul Gandhi and 5 percent of respondents voted for Sonia Gandhi.
As per the survey, Uttar Pradesh Chief Minister Yogi Adityanath is the best performing CM in the country with 24 percent votes. He achieved the feat third consecutive time.
Delhi Chief Minister Arvind Kejriwal and Andhra Pradesh Chief Minister YS Jagan Mohan Reddy bagged the next two spots with 15 percent and 11 percent votes respectively.
The Chief Ministers of Andhra Pradesh, Assam, Bihar, Chhattisgarh, Delhi, Gujarat, Haryana, Jharkhand, Karnataka, Kerala, Madhya Pradesh, Maharashtra, Odisha, Punjab, Rajasthan, Tamil Nadu, Telangana, Uttar Pradesh, and West Bengal were included in the survey.