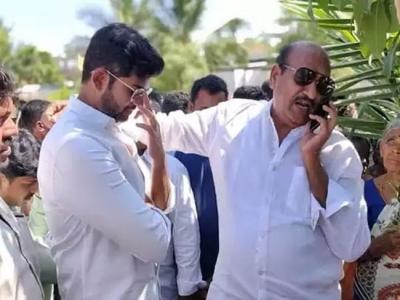 TDP Leader, former Tadipatri MLA JC Prabhakar Reddy who has been hitting headlines for all the wrong reasons once again found himself in the headlines.
Shockingly, the former MLA and his son Asmith Reddy who were released on bail got arrested within 24 hours. On top of that new cases were filed on them under three sections.
Going into details, as the duo got released, TDP party activists and his followers came in 20 vehicles and called for a rally violating many rules and the existing lockout norms.
When Tadipatri CI Devendra Kumar asked them to stop the convoy, JC Prabhakar Reddy indulged in a war of words with CI. This resulted in facing more cases against him.
Several cases like Section 506,189, 353, and Disaster Management Act 42 were filed against JC Prabhakar Reddy. Reportedly SC ST atrocity case was also filed on him.