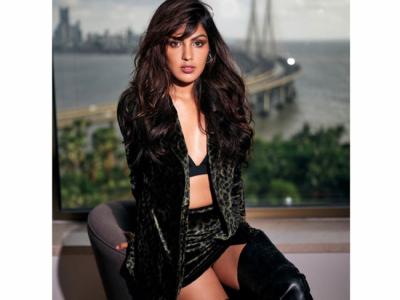 The death of Bollywood young talented actor Sushant Singh Rajput is not yet sinking. It's taking too many turns day by day giving shock to public.
It is evident that Yesterday the actor Sushant has died by suicide and the reasons cited by Mumbai Police said that they have found prescriptions of clinical depression.
Mumbai police have recorded the statement of Rhea Chakraborty who was said to be the girlfriend of the actor. It is said that she has informed the police all her reasons why she has left him all alone.
She said that it was Sushant's friend Siddharth Pithani the reason for leaving Sushant. I didn't like him staying in our flat as it lost my privacy and then after the lockdown i had to go away from Sushant as he was not willing to leave his friend for me!
Rhea Chakraborty is said to be the ultimate reason for Sushant's death as many say that she has used him to the core for film offers and left him giving a heartache. On the other side few tell that she is being framed for the death of Sushant. Let's see what the Mumbai Police will come up with in the coming days but as media declared her as gold digger she lost her boyfriend friend Sushant and also her career as an actor. Now whatever she posts on social media that is largely hated and abused. Even after she gets clean chit in this case, her career will reach doom by then said sources!
It is evident that the actor has too much to offer to Cinema with his talent but left us so soon. So far he has acted in best films like 'MS Dhoni-The Untold Story', 'Kai Po Che', 'Chhichhore', 'Kedarnath' and 'Drive' to name a few.