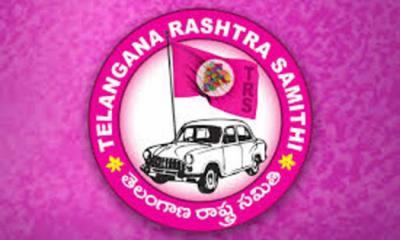 The TRS may be sweeping election after election. It may have had a walkover in elections from panchayat to Parliament. But, there is one election that the TRS is mortally afraid. It is loath to contest the elections. It did not even bother to put up official candidates in these elections. Wondering what these elections are? Then read on…
The TRS is mortally afraid of the Graduate and Teachers constituency elections for the Legislative Council. It is afraid that it might lose these elections. The TRS had put up official candidate only once for the Khammam-Warangal-Karimnagar seat. Its candidate - Palla Rajeshwara Reddy - had barely scraped through. He could be declared elected only after the second preference votes were counted. Since then, the TRS did not did not officially put up candidates. It has only extended support to its favourites. But, in all these cases, the TRS-backed candidates had lost.
The discontent among the teachers and the graduates over issues like PRC and unemployment could be the reason for the drubbing the TRS is receiving. Even this time, the TRS may not put up official candidates for these elections. So, the fight would be mainly between TRS shadow candidates and the Opposition. The TRS does not seem to have too many hopes on these seats.