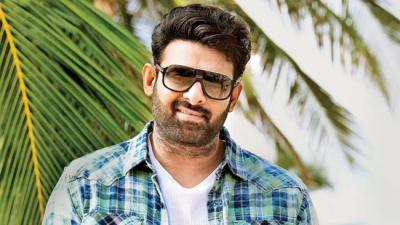 The career graph of Prabhas scale up rapidly after 'Baahubali'. He became a pan-Indian hero and an lacklustre film like 'Saaho' getting around 400-500 crores across the country speaks volumes about his craze. Unlike the other star heroes who look to complete films in quick succession, Prabhas takes his own sweet time for every film. After 'Mirchi', 'Baahubali' took away 5 years of his time and he took another two years for 'Saaho'.
His upcoming film 'Radhe Shyam' will be released next year and no one knows when Nag Ashwin's film stars and ends. It every film takes a huge amount of his time, sources say that Prabhas charges a heavy remuneration for every film. Rumours suggest that he takes around 70 crores for a film and if the film doesn't get wrapped up within a year, he will be increasing his remuneration as per sources. Talk is that Prabhas will also be taking a 50% share in the dubbing rights of South languages. If the makers agree to all these terms, Prabhas will reportedly sign the dotted line.
He okayed Nag Ashwin's film based on this agreement as per reports. Apart from him, the film's leading lady Deepika Padukone is reportedly charging 18 crores remuneration for this science fiction movie based on the concept of time travelling. This film is being made on a massive scale with around 400 crores budget. Ashwini Dutt is the producer of this multilingual.