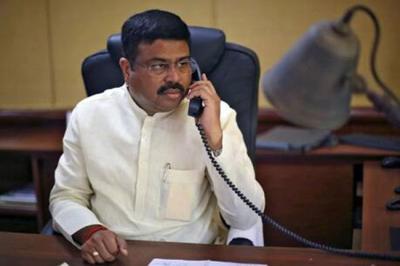 Days after Union Home Minister Amit Shah contacted the ongoing pandemic, Union Minister Dharmendra Pradhan tested positive for the virus and was admitted to a hospital.
According to some media reports, the Union Minister developed some mild symptoms of respiratory disease and went for pandemic tests. With tests declaring him positive for the virus, he was admitted to a private hospital Gurgaon reportedly.
The Union Minister who has been following home-lazaretto following one of his staff members contacting the dreaded virus went for pandemic tests after he developed mild symptoms.
After Union Home Minister Amit Shah, Madhya Pradesh Chief Minister Shivraj Singh Chouhan, and Karnataka Chief Minister  BS Yediyurappa are the other high-profile cases of the pandemic.