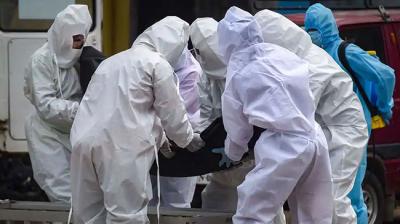 The fatalities in connection with the ongoing pandemic which are increasing rapidly in India, day by day mounted to 38,938, including 803 fresh infections reported in the last 24 hours.
However, the data released by the Union Health Ministry revealed that more than 50 percent of the pandemic patients who were above the age group of 60 succumbed to the virus.
Rajesh Bhushan, Secretary at the Ministry of Health who called for a press conference and said the fatality rate of India related to the ongoing pandemic was restricted to 2.10 percent.
Talking about the fatalities in connection with the virus, Rajesh Bhushan said the fatality rate in the pandemic patients in the age group of 60 years is 50 percent, while the fatality rate is 37% between the age group of 45 to 60.
Rajesh Bhushan went on to say that the recoveries of the ongoing pandemic in the country which has been increasing gradually doubled than the number of active cases in India.