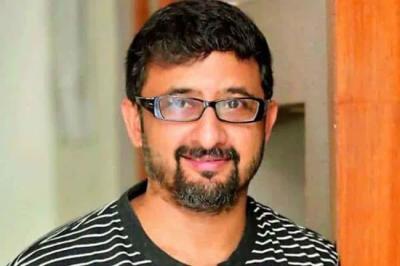 Tollywood's Director Teja is making the headlines these days with his disciple's new web film tentatively in talks to stream on OTT giant Amazon Prime.  
Recently news broke out that The Director Teja has kept his films with lead actor T Gopichand titled 'Alivelu Venkata Ramana and Rana's film aside for now and has put all his interest on his disciple Rakesh we film. Sources say that it is this web film work that brought him Corona in Mumbai while filming.
Earlier news broke that Director Teja has been busy with online auditions for wannabe actors and actresses across the nation for the ambitious sequel of his  debut film 'Chitram'. It was the path breaking film in the new millennium 2000 that said the story of early pregnancy weaved in the backdrop of College story.
It remains to be seen how this new audition call gets clicked. Teja is only the Director who introduces genuine and new faces on the big screen. Hope he succeeds with this audition yet again! The major twist in the news is that Teja is planning the sequel for a leading OTT and not the Theatrical release!