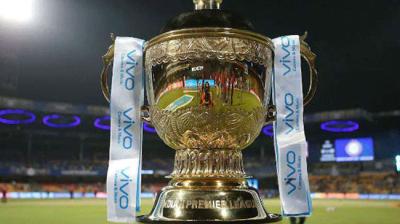 Following the existing political temperature between India and China, the news of Chinese Mobile company Vivo continuing as the IPL title sponsor attracted widespread backlash from the public.
As a result, some reports claimed that Chinese technology company Vivo is thinking to back off from the title sponsorship for the 13th edition of Indian Premier League (IPL) which will be held at UAE.
Out of the leaders who opposed the moe to retain VIVO as IPL sponsors, National Conference (NC) leader Omar Abdullah raised his strong voice against this and said when people are boycotting Chinese products, IPL is permitted to have Chinese products.
If Vivo goes ahead to quit the sponsorship of IPL, the Board of Control for Cricket in India(BCCI) might start its hunt to get a sponsor for the Twenty20 cricket league.
Vivo company strike a deal with the BCCI to sponsor the IPL title for five years with an amount of Rs 2199 crore. The deal was made in the year 2017 and for the sponsorship, the company pays as much as Rs 440 crore per season.
As per the schedule, the IPL edition will kickstart from the 19th of September and the tournament will come to an end on the 10th of November. For the second time, UAE will hold the tournament.