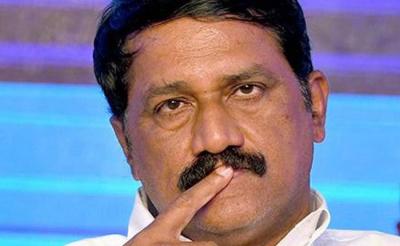 Ever since Telugu Desam Party(TDP) lost the 2019 general elections cheaply by winning only 23 MLA seats, the leaders are leaving the party and joining in YSRCP and BJP parties.
Now its turn for former Minister Ganta Srinivas Rao to bid goodbye for TDP and join the ruling YSRCP. Reportedly, the former Minister also fixed a date to shift his loyalty.
Since the news of Ganta leaving the TDP party surfaced there were many speculations on the dates when he will bid goodbye to the party. Some reports claim he might join the YSRCP on the 8th or 9th of August.  
However, some close circles stated that Ganta is gearing up to join YSRCP on the 16th of August along with some other TDP leaders in the presence of Chief Minister YS Jagan Mohan Reddy at the Chief Minister camp office.
If leaders continue to shift their loyalties from TDP to other parties in the same phase, there will be no leaders in the TDP party to go for the next elections. Let's wait and see who will leave the party along with Ganta.