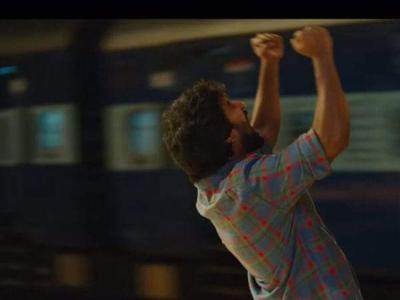 Popular Telugu film Jersey, starring Nani and Shraddha Srinath in the lead roles is one of the best films in Nani's career. Jersey touched the Telugu audience emotionally and got appreciation from all quarters.
Whoever watched the film, can never forget the train scene which is quite touching and become one of the best scenes in recent times.
While speaking about this shot, Natural star said, "I was just present and performed as per the instruction. There was no preparation for the scene in advance. This may be the reason why it came out quite well and struck many hearts."
Jersey has been selected for screening at the International Indian Film Festival in Toronto (IIFFT) this year. According to IIFFT's website, the film will be screened on August 11 at 7.30 pm.