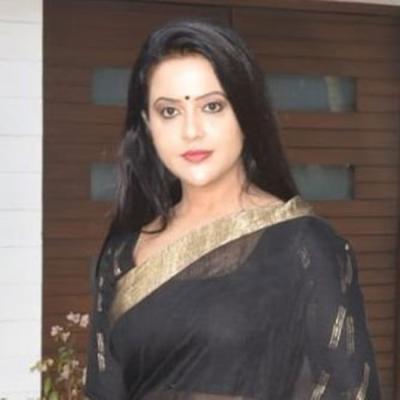 The truth behind the death of Bollywood young talented actor Sushant Singh Rajput is not yet revealing. It is becoming like a chain reaction day by day.
Now Amrutha Fadnavis, the wife of exactly of Maharashtra made a shocking comments on Mumbai City. She alleged that the city is no safer for humble people and Sushant's demise is the perfect example. Mumbai Police are not at all working to deliver Justice and thus the city is never safe for people who come from middle class background. Soon after she commented, Maharashtra Shiva Sena politicians tried hard to revert back but couldn't get space in News!
It is evident that KK Singh the father of Sushant has filed a case against Rhea Chakraborty saying that she has been the cause of his son's death and exploited him financially. He alleged that 15 Crore rupees went missing to anonymous account due to Rhea. Bihar Police would now interrogate Rhea as they filed complaints under different sections like 420, 341, 342, 323 and 406.
Moreover the Bihar Government has ordered a CBI probe and termed this case as a high profile case soon after KK Singh met CM Nitish Kumar as the Mumbai Police also forcibly quarantined IPS Officer Vinay Tiwari and this disturbances from Mumbai Police enabled Bihar Government to go for CBI investigation and do justice for the boy of the state!
Recently KK Singh released a video in which he said that he has complained to Bandra Police on February 25 itself about Sushant's safety and the possible harm but they didn't pay heed to me. He even said that Rhea has looted 15 Crores from Sushant's account to some anonymous.
On the other side, The Enforcement Directorate has entered the case to check how the huge money changed hands and thus they have sent notice to Rhea Chakraborty to attend for questioning in a week.