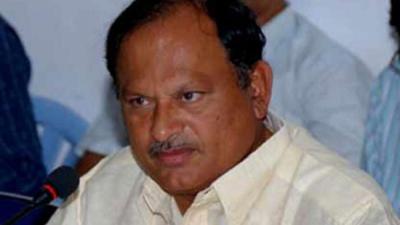 The ongoing pandemic originated from the Wuhan province of China is spreading its deadly wings in Andhra Pradesh as lawmakers and Ministers are contacting the dreaded virus.
As the latest edition, Chirala MLA Karanam Balaram contacted the ongoing pandemic and was admitted to a private hospital in Hyderabad for further treatment for the virus.
Following this, the authorities are testing his family members and officials are tracing the details of the people who might have come in contact with the leader.
A few days back, his son Karanam Venkatesh contacted the virus and is under home-lazaretto as per the doctor's advice.
Recently, Giddalur MLA Anna Rambabu and his wife contacted the virus and were admitted to a hospital in Ongole. Their family members were being tested for the disease.