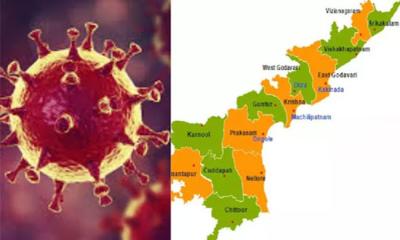 Andhra Pradesh, the third worst-affected state in the country with the spread of the ongoing pandemic reported as many as 9276 fresh infections in the last 24 hours and the total cases zoomed to 150209
For the first time, the state reported more number of recoveries than the fresh infections in a single day. In the 24 hours, 12,750 patients recovered from the contagious disease.
Andhra Pradesh saw a dip in fresh cases as for three consecutive days AP reported over 10,000 cases. In the past three days, Andhra Pradesh reported over 10,000 fresh infections
The health bulletin states that in a single day  60,797  samples were tested and  9,276 patients were found positive for the virus. With 58 fresh fatalities, the total casualties rose to 1,407.
On a brighter note, so far 76,614 patients recovered from the contagious disease and discharged from the hospitals accordingly. The active cases stood at 72,188 in the state.