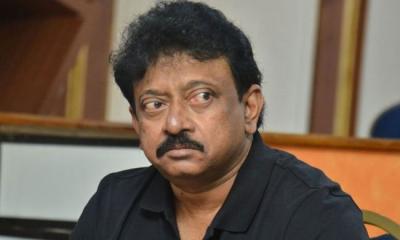 Ram Gopal Varma aka RGV is in his next level of filmmaking. He has impressed film lovers from big screen to small screen and film industry folks are impressed at him for finding new avenues to showcase films on OTT. With back to back films and no censor content he is just taking the marketing and exhibiting of the films to the next level!
Now the ace Director Ram Gopal Varma is all settled with social media and Pawan Kalyan fans tantrums finally.
It is evident that news sources reported that RGV is said to have planned a film on Allu Aravind targeting the mega family yet again in his film 'Allu-Bava-Bavamaridi' or 'Praja Rajyam Lo Bava Rajyam'. The film would revolve around the role of Allu Aravind misleading Prajarajyam Party and it's chief Chiranjeevi.
Now RGV has revealed that these website articles are just mere speculation and doesn't stand true in their sense. If at all I plan a film I will reveal it myself when the time comes he ended!
On the other side, his close sources said that RGV would even make a film on Balayya-Bellamkonda episode. In this way the maverick director is targeting stalwarts who came in his way! Let's see if he makes few bucks this time.