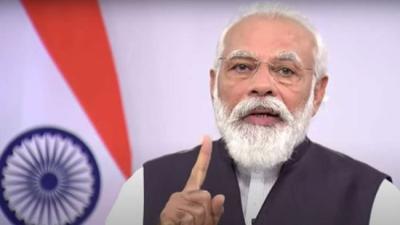 As the Bhoomi Pujan ceremony for the Ayodhya Ram Mandir is just four days away, the Uttar Pradesh government led by Chief Minister Yogi Adityanath is busy making arrangements for PM Narendra Modi's security.
For Narendra Modi's security, the Police Department has picked police personnel who were under the age of 45. They will be responsible for the security of PM Modi and other VVIP guests who attend the ceremony.
According to some media reports, the decision was taken in a review meeting which was chaired to discuss the security arrangements in Ayodhya, and the pandemic negative police personnel will work under the SPG.
If the information provided by the media reports is to be believed, more than 4,000 police personnel will be used for the security purpose and closely monitor the public movement in the city.
As per the security protocol, the 5 km radius of the temple which is called 'Panch Kosi' parikrama area will be locked and the roads that lead to Ayodhya will be under restriction.
On Thursday, 17 infections of the contagious disease were detected from the temple site were detected shockingly. 16 Police personnel and a priest contacted the contagious disease.