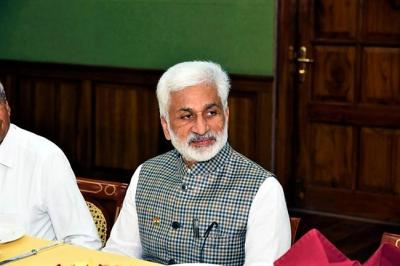 Ruling YSRCP Rajya Sabha member Vijay Sai Reddy contacted the ongoing pandemic on the 21st of July and upon receiving treatment for the contagious disease and recovered from the virus.
After being treated for the respiratory disease he was once again tested for the ongoing pandemic and the test results declared him negative for the virus. He was discharged from the private hospital in Hyderabad as a result.
Following this, Vijayasai Reddy took to micro-blogging site Twitter to share his opinion on recovering from the ongoing pandemic. In his Tweet, he thanked everyone who wished for his speedy recovery.
As Vijay Sai Reddy recovered from the respiratory disease, he might get active on social media very soon and give his take on the political happenings in the state in his style.