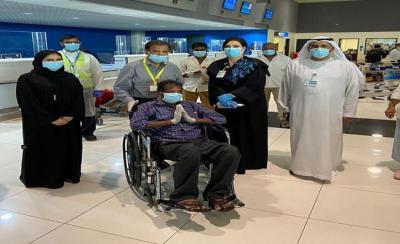 Following the rapid growth of the pandemic cases, the private hospitals in the country are also offering treatment for the patients of the disease and the private hospitals are charging a bomb from the patients which is fearing the patients more than the original disease.
When some private hospitals in India are dealing with the patients in this way and in some instances the patients were sent back on the grounds of costly treatment, Dubai set an example on how to handle the situation with a kind heart.
Going into detail Rajesh, who hails from Telangana has been staying in Dubai for quite a time and contacted the dreaded virus around three months back. As a result, he was admitted to a government hospital for treatment.
Rajesh received a huge bill of Rs 1.52 crore as he went through treatment for the virus for around 80 days. The Hospital authorities who got to know about the financial status of Rajesh waived off the bill and sent him to his house.
Not only that,  some volunteers even bought a ticket for Rajesh and sent him to his native place. Rajesh thanked the Dubai hospital authorities and people who helped him to recover from the virus and return back safely.