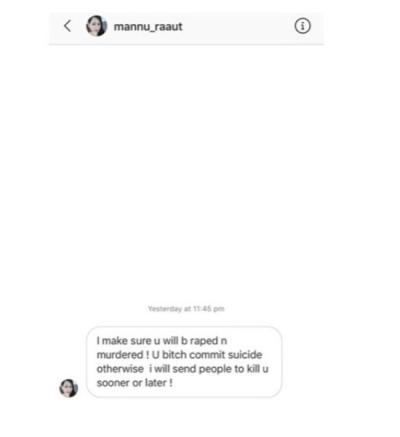 The suspense behind the death of Bollywood young talented actor Sushant Singh Rajput is not yet revealing even after 30 days of his demise. Many of the fans are in shock and disbelief. They are shocked hearing the news as he has a good career so far!
It is evident that the actor Sushant has died by suicide and the reasons cited by Mumbai Police said that they have found prescriptions of clinical depression and are still waiting for the postmortem to find the actual reasons behind the actor's death.
Fans of Sushant and Media feels that Rhea Chakraborty is the ultimate reason for Sushant's death as many say that she has used him to the core for film offers and left him giving a heartache.
On the other side few fans are sharing the romantic pictures of her with Bollywood old man Mahesh Bhatt as a proof that she has cheated the actor for her selfishness! And many threatened her to commit suicide or will rape you.
Finally the actress has opened up and shared her feelings as a strong girl on her Instagram page saying Enough is Enough! to all the online harassment she received.