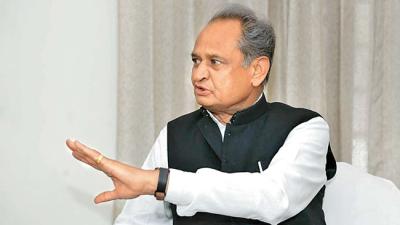 All the old war horses and political veterans in the Congress camp are ecstatic. He are feeling very elated these days. The reason? The recent developments in Rajasthan have given them a new boost. They are happy that the young brigade led by Sachin Pilot has been beaten fair and square by the old guard , in this case CM Ashok Gehlot.
They feel that this is a lesson even for the Congress high command, which these days is ignoring the senior leaders. The Congress high command is trying to bring to the front young and promising leaders.  But in Rajasthan, senior hand Ashok Gehlot has not only outwitted Sachin Pilot in the number game, but also got him ousted from the party positions. This has made the senior old Congress veterans very happy. They feel that this is a lesson to the high command that seniors are trusted, loyal and tested. Dependence on young leaders could prove counter-productive.
They feel that young leaders like Revanth Reddy and Komatireddy will understand this and stop trying for the top post in the state politics. The seniors have been staunchly opposing the attempts of these leaders to reach the top.