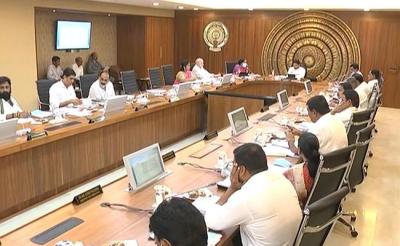 The state Cabinet led by Andhra Pradesh Chief Minister met for a meeting to discuss various issues and decisions. Increasing the district count in the state is one of the main decisions approved by the cabinet.
However, some media reports claim that the cabinet opted to have 26 districts in the state but not 25 for the ease of development.
A team that consists of experts will be constituted in this regard with an aim to study and analyze various pros and cons of having new districts. Government Chief Secretary will lead the panel.
If some media reports are to be believed, the process of the formation of new districts will be completed before the 31st of March. The good thing about the panel is the entire process will be commenced in a bureaucratic manner and no political leaders will be entertained while submitting the report.
Earlier, the government decided to increase the district count in the state to 25 for the ease of administration. However, it is believed that Deputy CM Pamula Pushpa Srivani urged CM Jagan to look into making the Aruku parliamentary constituency as two districts.
She came up with the suggestion as the Auruku constituency is very big when it comes to the geographical area as four districts fall under the constituency.
Following this, Jagan directed the authorities to look into the possibilities of making the constituency into two districts. The same details will be included in the report which will be submitted by the expert's panel. Based on that the government will make a call.