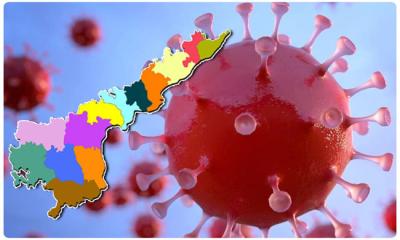 The fresh infections of the ongoing pandemic continue to surge in Andhra Pradesh as the state has been reporting the highest slump of cases in a single-day every other day.
In the latest development, Andhra Pradesh reported as many as 2,432 fresh infections of the virus, which is the highest so far. With this, the total infections in the state mounted to  35,451.
On the other hand,  44 fresh casualties were reported in the past 24 hours, and the total fatalities in connection with the contagious disease mounted to 452.
In the last 24 hours, 22,197 samples were tested for the virus and 2,412 locals were found positive for the dreaded virus. 20 Returnees of the other states contacted the fatal disease.
The data issued by the Health Department stated, as many as 805 people managed to recover from the virus taking the count of the total recoveries to 18,378, while the active cases stood at 16,621.