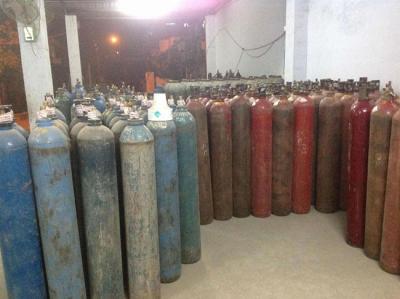 The officials and the central observers are baffled by the shortage of oxygen cylinders in Telangana in general and Hyderabad in particular. Though there is a lower case load in Telangana, the demand for Oxygen cylinders is relatively very high.
The central government team of experts have found that the Oxygen consumption is much more in Telangana and the reasons are not known. Even the demand for oxygen cylinder refills is going up in Telangana. The Central team is also baffled by the long queues at the oxygen filling stations. The officials are trying to probe the causes for such high demand.
Normally, a ten-litre oxygen cylinder can last for almost one-and-a-half week for one patient. Usually, it takes one hour to give one litre oxygen to the patient. But, these days, the demand for the cylinders is very high and one does not know if the oxygen is really administered or not. The Central team suspects that there is some kind of panic buying among the private hospitals and patients due to which the demand has suddenly gone up.