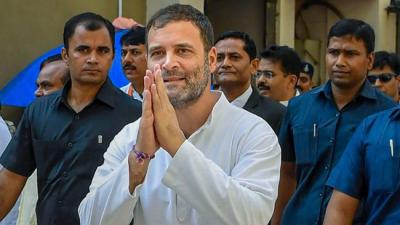 Both Sachin Pilot and Jyotiraditya, who have left the Congress Party, were among the best buddies of Rahul Gandhi. In fact, it was said that Jyotiraditya could walk into Rahul Gandhi's chamber any time and always unannounced. Such was the friendship.
Now, these two people are out of the party. One has resigned and joined the BJP, while the other says he will not join the BjP. If sources are to be believed, some more young leaders like Priya Dutt, Nivin Jindal, Milind Deora and even Sanjay Jha could soon leave the Congress Party. Almost all of them are close to Rahul. Now, many Congress watchers are wondering whether there is a plan behind Rahul Gandhi supporters being sent out of the party. Seniors and those close to Sonia Gandhi are suspected to be using Priyanka Gandhi to keep out the young brigade which follows Rahul Gandhi. In fact, in Sachin Pilot's case, instead of Rahul, Priyanka dealt with him.
Sources in the know say that the seniors want the challengers to go out of the party. Some say Gehlot plotted the whole game in such a way that Sachin Pilot is led into the trap and got thrown out.