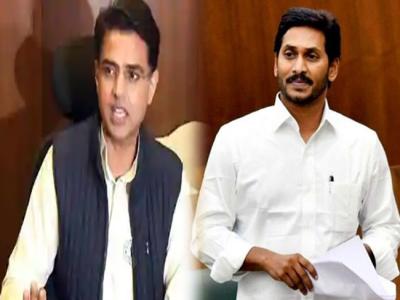 Now it's official! Sachin Pilot has no place in the Congress anymore. He has been removed from the Deputy CM post and the PCC chief post in Rajasthan. But, at the same time, he does not want to join the BJP. He is very categorical about it.
If he does not join the BJP, the only course left for him is to form a new political party of his own. He has three to four years of time to build the party, campaign for it and create a narrative. He sure has lot of support among the non-BJP youths especially in Kota, Dholpur, Ajmer and Dousa belt in Rajasthan. But, will he be another YS Jagan Mohan Reddy and completely decimate the Congress Party in the state? Will he slog like YS Jagan Mohan Reddy and undertake arduous yatras and deekshas to snatch the initiative from the political rivals? These are the big questions before Sachin Pilot now.
If he only takes away 10 to 15 per cent Congress votes, he would only be helping the BJP. But, more importantly, he should completely and fully replace the Congress. The Congress should go to the third place and he should be in the top position. Then alone he would be able to play the role that YS Jagan Mohan Reddy played in AP.