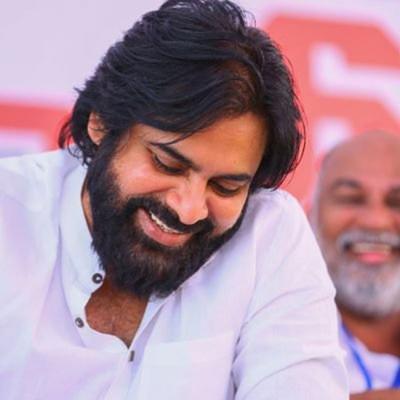 Ever since Pawan Kalyan entered politics, he has been facing a lot of criticism and comments. Unfazed by all this, Pawan Kalyan is going on with his work. Maverick director Ram Gopal Varma went a step forward and decided to make a film on him and create a huge controversy.
He announced 'Power Star' and started to release posters everyday to poke his fans. This film will be an imaginary depiction of what happened after 2019 elections for Pawan Kalyan and his party. This is a very sensitive subject and Varma decided to make a film on it and grab everyone's attention. This film will be released on 24th July in RGV world website. He tried to make fun of Pawan Kalyan even during 'Amma Rajyamlo Kadapa Biddalu' but Pawan ignored it.
Sources close to the 'Khushi' star said that Pawan looked at the posters and silently laughed at them and moved on. He reportedly did not want to waste any time on Varma and his movies as per Pawan's close associates. Previously Pawan criticised RGV of releasing cheap adult content despite having a daughter. Now, he completely ignored the eccentric director.