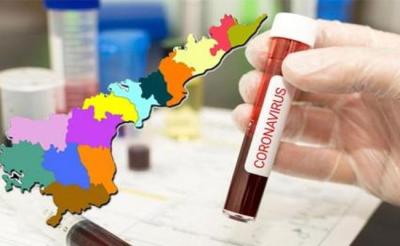 Despite the government taking all the measures and precautions the fresh infections of the contagious disease continue to surge day by day leaving the public in a state of fear.
As the latest addition, AP reported the highest spike of cases with 1908  fresh infections in the past 24 hours. With this, the total number of cases in the state zoomed to 33019.
The casualties in connection with the virus are also increasing rapidly in the state, raising many fears and concerns about the seriousness of the respiratory disease.
In the past 24 hours, 43 people succumbed to the contagious disease which marks the highest fatalities in a single-day so far. The previous record was 37, reported on Monday.
Looking at the districts that contain the most number of cases, Kurnool tops the list with 3823 infections of the virus, while Anantapur(3651), Guntur(3356), East Godavari(3115) and Chittor(3074).
On a brighter note, as many as 17467 patients recovered from the virus and discharged from the hospitals accordingly. The toll of the active cases in the state stood at 15,144.