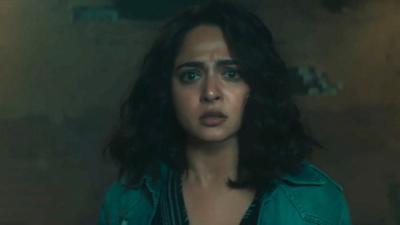 The on going pandemic has left us all in a lockdown. The demand for content on TV, OTTs has surged double the need and all the platforms like Netflix, Amazon Prime and Disney Hotstar are desperately adding content to help their audience.
Recently the direct release on OTT trend started in the down south too. A small film 'Krishna and his Leela' became a big hit on OTT so even big films that are backed by good content are forming a beeline to showcase on any OTT.
Now the OTT platforms are just upping the game in Tollywood. It is said that Amazon Prime is ready to offer good money for the film of Anushka Shetty. 'Nishabdam' may not have a Theatrical release.The reason is one  OTT giant Amazon Prime is desperately trying to buy out the film and have its digital release by offering huge price to makers.
The makers also gave a nod and it would release in August say the latest speculations in the industry. Let's wait for an official announcement and promotions from the makers.