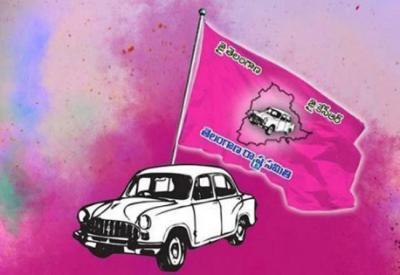 The TRS must have realized the social media power by now. It is the social media pressure that has forced Chief Minister KCR to leave the safe confines of his farm house in Erravelli and rush back to the Pragathi Bhavan. Ditto with KTR, who was almost silent for over two weaks and was not seen in any public outing.
The social media kept on asking questions about why KCR was not personally handling the Corona situation and why has he abdicated his responsibility. Also, questions were raised about why party working president and CM's son KTR was silent all these days. There were also questions about his not responding to tweets, something he is very famous for. As a result, both KTR and KCR were compelled to make public appearances. More importantly, they realized that they were getting adverse publicity for the demolition of a temple and  a mosque during the demolition of the secretariat. Also, there were questions about the need to demolish secretariat during the Covid emergency.
Realising all this, both KCR and KTR have suddenly come back into action. KCR held a review meeting the other day and KTR participated in an inauguration in Mahabubnagar. KTR was also defensive during his speech while talking about corona control in Telangana. They sure must have realized how powerful an instrument the social media is.