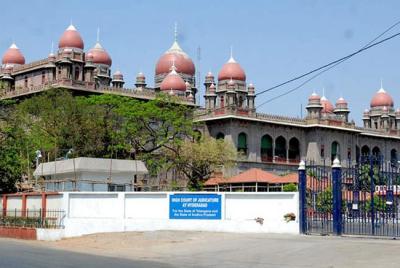 The High Court of Telangana has directed the Telangana government to halt the demolition of the old Secretariat buildings till the 15th of this month.
A division bench of Chief Justice Raghvendra Singh Chauhan and Justice B Vijaysen Reddy heard the demolition petition of the Secretariat buildings today. The AG had submitted all the required clearances and permits it had received from different sanctioning officials to demolish the building.
The court, while extending the stay, directed the government to submit in a sealed cover the cabinet decision on the demolition.
Petitioner's counsel, Chikkudu Prabhakar, said that he will file a counter to the government's arguments. The court has posted the next hearing on the issue to July 15.