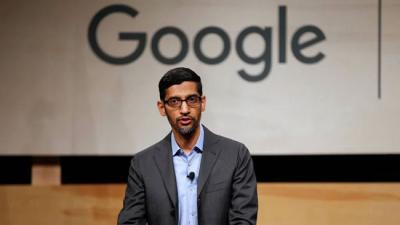 Google CEO Sundar Pichai on Monday announced that the company would be investing nearly $10 billion in the next 5 to 7 years while unveiling the Google for India Digitization Fund.
Before Google CEO made the announcements, he also had a video-conference with PM Narendra Modi to discuss India's digital future.
"This morning, had an extremely fruitful interaction with @sundarpichai. We spoke on a wide range of subjects, particularly leveraging the power of technology to transform the lives of India's farmers, youngsters and entrepreneurs," tweeted Modi.
"During our interaction, @sundarpichai and I spoke about the new work culture that is emerging in the times of COVID-19. We discussed the challenges the global pandemic has brought to areas such as sports. We also talked about the importance of data security and cyber safety," he added.
"Today at #GoogleForIndia we announced a new $10B digitization fund to help accelerate India's digital economy. We're proud to support PM @narendramodi's vision for Digital India - many thanks to Minister @rsprasad & Minister @DrRPNishank for joining us," tweeted Sundar Pichai.