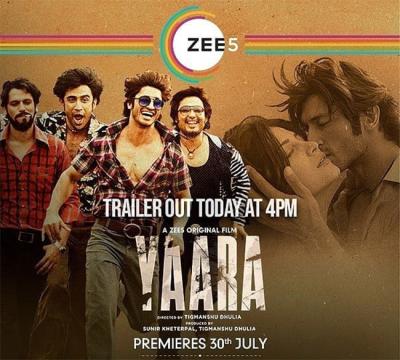 The Corona virus pandemic has left us all in a crisis. The demand for content on TV, OTTs has surged double the need and all the platforms like Netflix, Amazon Prime and Disney Hotstar are desperately adding content to help their audience.
In Bollywood, almost all the small films have released on Amazon Prime recently. The sudden shutdown has left the producers of the film just with one option and that is- sell it to OTT!
Now after few big films getting linedup for OTT release, it is said that another film of director Tigmanshu Dhulia titled Yaara is all set to release in Zee5 on 30th July.
The movie was supposed to release way back but is finally seeing the light of the audience on at least OTT after 3 years in the making.
Yaara stars Vidyut Jamwal, Vijay Varna and Shruti Haasan among others.