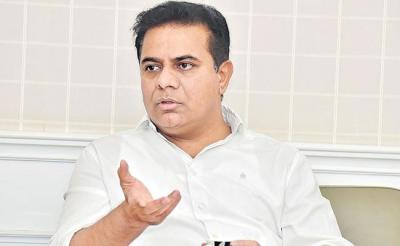 Amid alarming situations in Telangana, the opposition parties in the state have been heavily criticizing the TRS government in handling Covid- 19. However, the ruling party kept their lips locked on oppositions allegations.
At last, Telangana minister KTR has responded on this criticism and said that coronavirus problem will not leave any sooner and one has to coexist with it while taking precautions.
He dismissed the criticism that KCR failed in controlling the virus by saying that India is at third position globally. In this case, he questioned the efforts of PM Modi in handling the situations. He pointed out that it is not the right time to criticize each other at a difficult time.
KTR praised the efforts of Minister Rajender in handling the situations and said that government hospitals are doing much better than private hospitals.