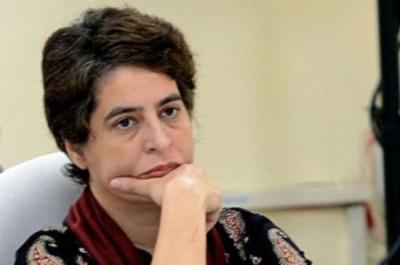 There is a serious debate among the Congress senior leaders about how the issue of Priyanka Vadra vacating the official residence should have been handled. While some feel that the BJP has harassed Priyanka, many feel that Priyanka Vadra could have handed it differently and could have won full marks over the BJP.
These leaders feel that the moment the Government had asked her to vacate the bunglow, she should have done it in the right earnest. In fact, she should have vacated the moment her security cover level was downgraded. This would have given her a high moral ground. The people would have talked about her high morality and many would have felt that the BJP did a mistake. But, by making this an issue and vacating only after the Government literally necked her out, Priyanka has lost the perception battle, many feel. Some seniors also advised her to vacate quickly, but some sycophants asked her to stay put and make this an issue.
In the final analysis, Priyanka Vadra was seen as a spoilt princes, hell-bent on her entitlement despite the change of guard. By making an issue, she has lost out in the battle of perceptions.