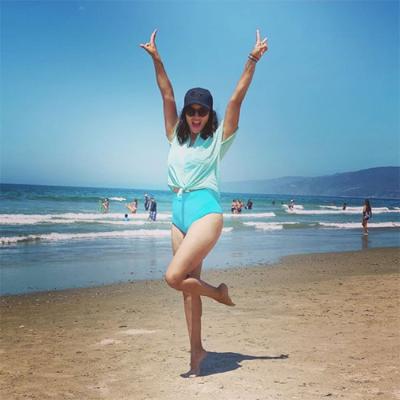 Sunny Leone the erotic star of the nation is often seen spreading smiles on her Instagram page. She has been posting her erotic pictures of her past photo shoots to make her fans happy.
Now Sunny has yet again posted a glimpse of her from the California beach. She has posted that she is overjoyed to see the social distancing at the beach. Love California Sunny exclaimed. She even posted a selfie with her husband Daniel Weber terming him hot.
Sunny Leone is a lone survivor and achiever in Bollywood who made her name by herself. She is highly regarded for her off the cinema gestures on social media. To make her fans happy she is daily posting a few sultry pictures of her.
In this hour crisis, Social Media appreciates people who share light laughter in a way to spread smiles. Sunny's pics are good at it!