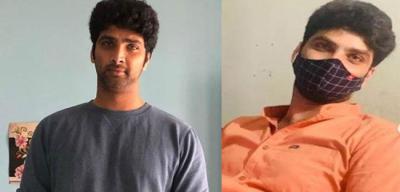 Of late, There's no stopping the positive cases among TV artists ever since they started shooting TV serials after a big break from the crisis.
On the latest news came that another TV Serial artist named Bhardwaj Rangavijjula was tested positive for Corona. He has advised thevpoleople who met him during the shoot to go for isolation and thus save your families he requested.
Considering the resuming of shoots after the continuous lockdowns only proved to be alarming for all the artists and show biz industries as the cases are on a great surge that too in the capital Hyderabad itself. Let's see how far the govt. Of Telangana restores faith in public in this crisis to live safe in Hyderabad!