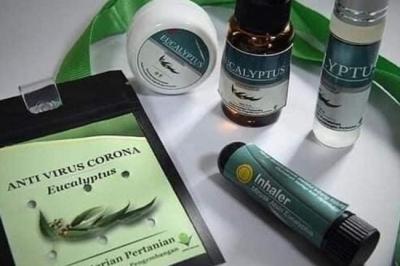 Given the deadly outbreak of the novel virus, researchers and scientists across the globe are not leaving any stone unturned to come up with a potential vaccine to cure the virus.
Amid this tense situation, Indonesia's agriculture minister Syahrul Yasin Limpo claimed, wearing a special necklace can help in preventing the transmission of contagious disease.
The Minister said, by wearing the necklace made from eucalyptus for 30 minutes, such sort of viruses can be killed. The necklace will also come with powdered eucalyptus so that the user can inhale it.
Syahrul Yasin Limpo claimed, by wearing the necklace for 15 minutes, 42 percent would be killed and wearing for half an hour, around 80 percent of the virus can be killed.
Indonesia is gearing up to produce the necklace at a mass level. Apart from this, the nation will also manufacture Roll-on and inhaler-kind of things for the users reportedly.