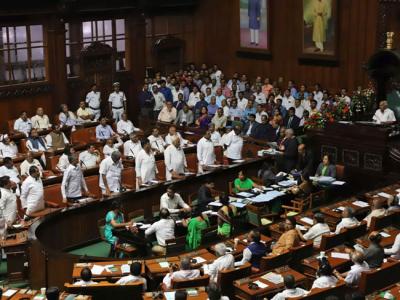 The Congress is in for a rude shock once again. After losing Karnataka and Madhya Pradesh and after failing to wrest Manipur from the BJP, it is almost appears set to lose another state. This time Rajasthan appears almost ready to slip out of the Congress hands.
At least over 15 MLAs supporting deputy chief minister Sachin Pilot have gone incommunicado. Sachin who is at logger heads with CM Ashok Gehlot, has suddenly left Jaipur without informing anyone and reached Delhi. His supporters have been lodged in two hotels in Delhi and he is said to be waiting for an appointment with the Congress president. This has set alarm bells ringing all over. The Ashok Gehlot government has gone into a tizzy. Gehlot has called for an emergency meeting of all MLAs and ministers on Sunday night. It remains to be seen as to how many people attend the meet.
Meanwhile, the BJP is keenly watching the move. The party does not have enough numbers to form the government, but if Sachin manages to split the party, it could even form the government as the BJP chief. If not, the state could even be heading for president's rule.