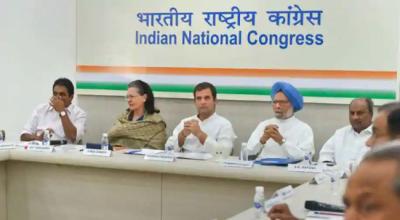 Does gangsterism operate on caste lines? Do gangsters get support on caste basis? This interesting question has cropped up in the wake of the encounter death of dreaded UP gangster Vikas Dubey, who killed eight cops, including a top police official.
A section of the politicians are trying to give a political colour to the encounter. They are arguing that CM Adityanath Yogi, a Kshatriya, had got Vikas Dubey, a Brahmin, killed and that this is an attack on the Brahmins. Social media accounts close to the Congress are said to be playing a key role in spreading the sentiment. The plan, according to highly placed sources, is that by raising this issue, the Brahmin voters could be weaned away from the BJP. The Congress wants to cash in on the disenchantment among the Brahmins and weaken the BJP vote base.
Sources say that this plan is the brainchild of Priyanka Gandhi, who is the incharge of the Congress party affairs in UP. A buzz is being created in the UP that Adityanath is targeting only Brahmin and Muslim dons, leaving Kshatriya and OBC mafia. Let's see how the BJP counters this.