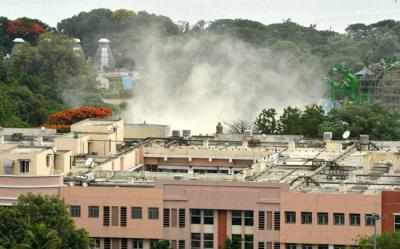 The TS Old Secretariat building demolishing issue which went through interesting twists and took another turn with the High Court issuing stay orders for the demolition.
Going into details, Hyderabad-based activist, P.L.Vishweswar Rao moved the High Court in this regard and after hearing the case, the court directed the state government to halt the demolition process until further orders.
However, the authorities demolished the old Secretariat building by around 50%. The Demolishing process of the old Secretariat took place after the High Court giving its nod.
High Court reversed its decisions in four days and issued stay orders to halt the demolition process. Let's see how many more twists will take place in this regard.