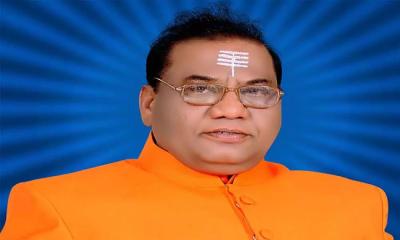 Swamy Prabhodananda who created some controversies with his statements in the past has passed away on Thursday due to some health-related issues. He left his last breath while being shifted from his Ashram to hospital in Thadipatri.
He was born on 1950 in a village named Ammaladinne Kottapalli. His real name is Peddanna Chowdary and he worked as a wireless operator in the Indian military. He even worked as an RMP doctor after he returned and wrote a book on Ayurveda.
He leaned towards spirituality during this time and set up as Ashram in Chinnapodamala village. His followers attacked former minister JC Diwakar Reddy's people which became huge news back then. His last rites will be performed in his Ashram.