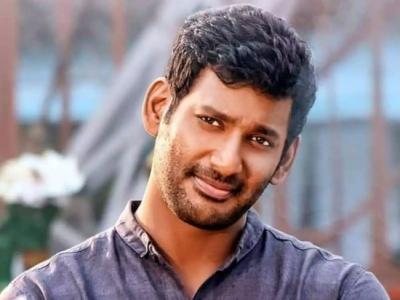 It looks like the whole financial issues in Vishal's office is blowing up out of proportion and become the center of discussion. Vishal is a star action hero in Tamil and a well-known personality in South India. He owns a production house named 'Vishal Film Factory' and its office is located in Kumaran colony of Chennai.
A woman named Ramya worked as an accountant in his office and she is being accused of stealing 45 lakhs from the office. Vishal's executive manager Hari Kumar filed a complaint on her in police station as well. The police are looking into it and on the other hand, Ramya said that Vishal and his people are threatening her.
On Monday, Hari Kumar's car was damaged by some unknown people and Vishal's manager filed a police report and claimed that Ramya was behind this attack. The police are investigating it.